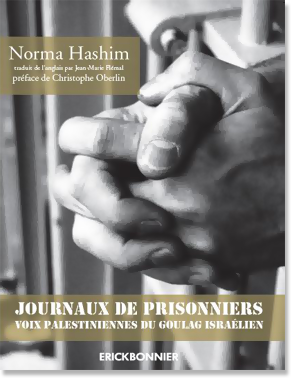 Au moment de la publication de ce livre, plusieurs milliers de Palestiniens sont toujours enfermés dans les prisons d'Israël, parfois depuis plusieurs décennies. Le grand public en connait peu de choses, pas même le nombre, et presque personne ne peut citer un seul nom de prisonnier. Cinq mille soldats inconnus ! Qu'il s'agisse de résistants à l'occupation condamnés à de longues peines, d'étudiants, d'élus au suffrage universel, d'enfants soupçonnés d'avoir jeté une pierre ou de mères de famille, les prisonniers n'ont pour nous aucun visage.
Translated by: Jean-Marie Flemal
About the Editor
NORMA HASHIM – Full Time Social Activist, Treasurer at Viva Palestina Malaysia, Vice President of The International Union of Braille Quran Services, Founder and Trustee of Al-Fitrah Foundation, Treasurer and Committee Member at The Calistro Prize
Where to buy?
Available online from: