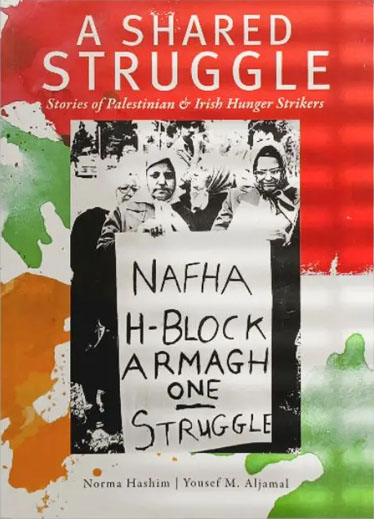 This book details the personal experiences of 24 Palestinian and 7 Irish hunger strikes in their fight to win their basic rights. The intersectionality of the two struggles is highlighted in the book. The stories provide an answer as to why a prisoner might choose starvation (sometimes to death) over accepting humiliating prison conditions. The contributors to this book hope that it will serve as another bridge that connected Palestine with Ireland and make more people across the world aware of the plight of Palestine political prisoners in Israeli jails today.
About the Editor
Norma Hashim | Yousef M.Aljamal
Where to buy?
Available online from:
As well as:
The Lark Store here.
Book Review
| | | |
| --- | --- | --- |
| "In this joint Palestinian/Irish republican initiative we witness the parallels between heroic struggles for freedom and the commonality of resistance against the seemingly overwhelming military might particularly by those imprisoned in the cause of freedom for their homeland."~ Gerry Adam, Ex-political prisoner, former President Sinn Fein | | "It is an essential read for those wishing to understand why servitude is never an option, and why the struggle for freedom is worth all the painful sacrifices."~ Ramzy Baroud, author of These Chains Will Be Broken: Palestinian Stories of Struggle and Defiance in Israeli Prisons  |