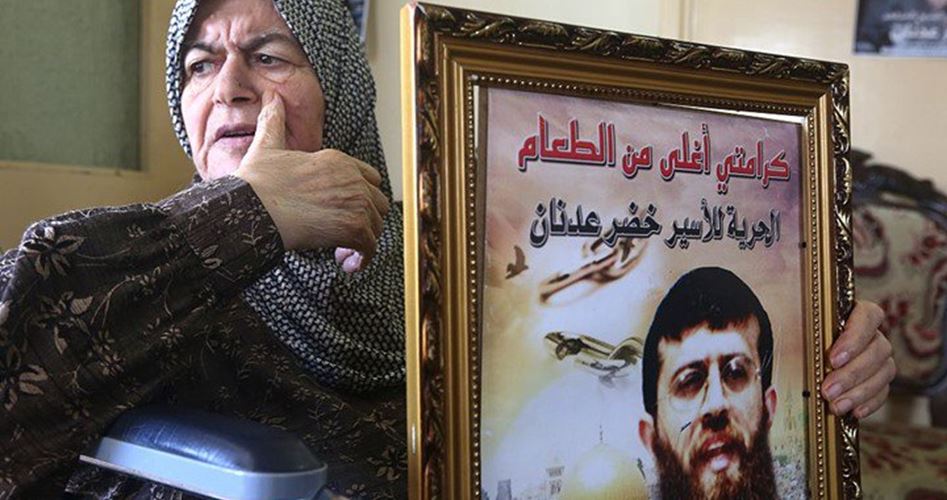 Khader Adnan, who started an open hunger strike in Israeli jails 57 days ago, on Sunday decided to stop drinking water.
Israel's Salem court has postponed Adnan's trial until 29 October, and despite his bad health condition, Adnan is held in solitary confinement and denied family and lawyer visits.
Adnan, 43, is suffering from serious health problems and lately started to show serious symptoms such as vomiting blood. He also refuses to take food supplements or undergo medical examinations in protest at the neglect he is subjected to.
A father of seven, Adnan has waged three hunger strikes in Israeli jails since 2012 against administrative detention.
Read more at
https://english.palinfo.com/37330
@Copyright The Palestinian Information Center