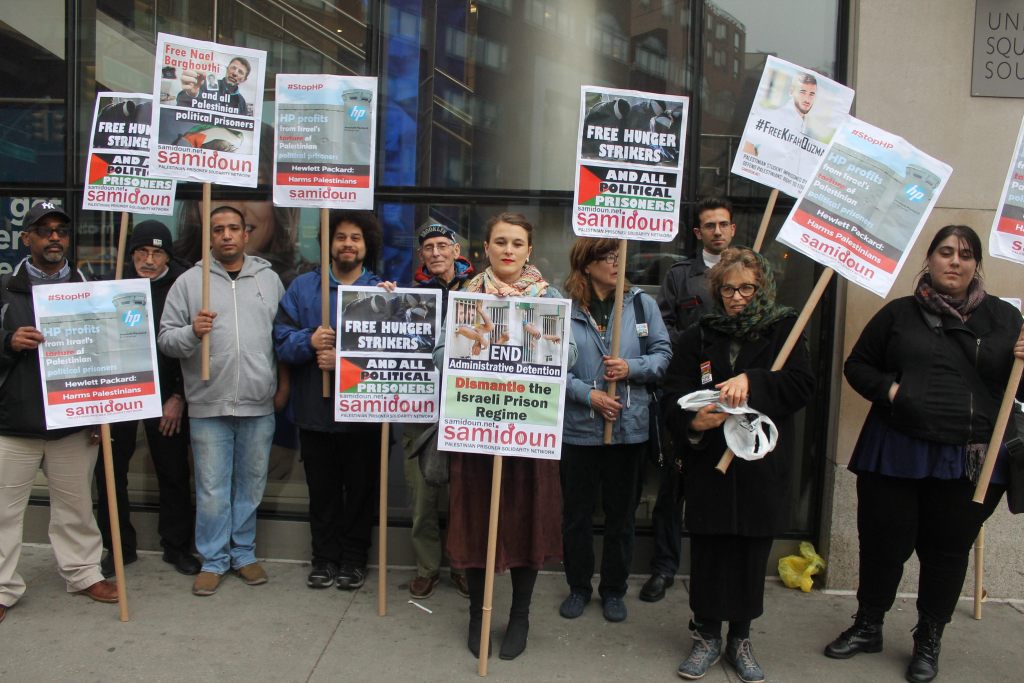 Two Palestinian prisoners are continuing their hunger strikes against administrative detention, imprisonment without charge or trial.
Hamza Marwan Bouzia, 27, from Kifl Hares in Salfit, has been on strike since 22 October in protest of his imprisonment without charge or trial under administrative detention. He has previously spent over seven years in Israeli prisons. The next hearing in his case is scheduled for 3 December.
Salah Khawaja from the village of Ni'lin, is also on hunger strike for the past 12 days to protest the renewal of his administrative detention only one day before he was to be released.
Introduced by the British colonial mandate to Palestine and then continued by Zionist colonialism, administrative detention orders are used to imprison Palestinians without charge or trial for one to six months at a time. These orders are based on so-called "secret evidence" denied to both Palestinians and their lawyers and are indefinitely renewable. Many Palestinians have spent years at a time imprisoned without charge or trial under administrative detention; there are currently over 450 administrative detainees in Israeli prisons out of a total of 6,200 Palestinian political prisoners.
Former fellow hunger striker Bilal Diab, who ended his 23-day hunger strike in protest of administrative detention with an agreement for his release in January 2018, has begun to physically recover from his strike, said his brother Bassam. A lawyer from Addameer Prisoner Support and Human Rights Association visited Diab in Hadarim prison on 22 November and said that Bilal had regained 6 kilos of weight loss in the hunger strike. Bassam emphasized that his brother is still receiving treatment for the physical effects of his strike. Previously, Diab carried out an 88-day hunger strike against administrative detention when he was previously imprisoned without charge or trial in 2012.
Samidoun Palestinian Prisoner Solidarity Network urges support and action to free these four Palestinians whose lives and bodies are on the line for freedom and against injustice.  By taking action, you can show the Israeli occupation and international governments that these Palestinians are not alone and have worldwide support and solidarity with their urgent demands. 
Download the flyer for distribution: